A software program designed to help you with productivity.
When you download Dashboard Desktop for the first time you will have a few steps for installation. Make sure you follow the prompts.
Note the serial number will be needed for installation. It is included in your email.
Open file and click yes to allow app to make changes.
Approve any warnings and popups that may appear during installation.
Please contact support at support@blu3mg.com for installation questions.
A minimum of Net Framework 4.6.2 is required and Windows may update.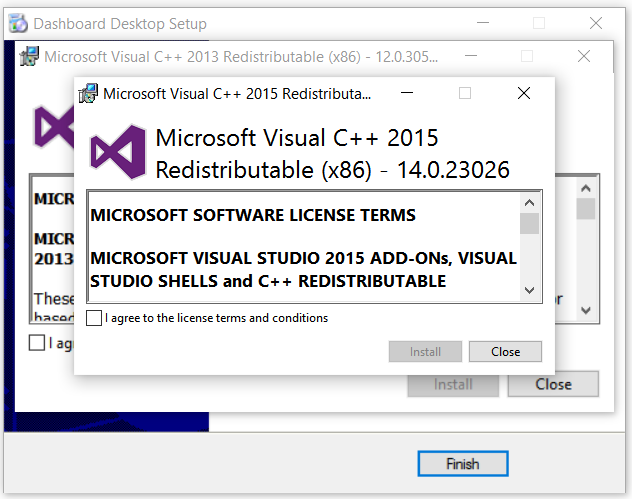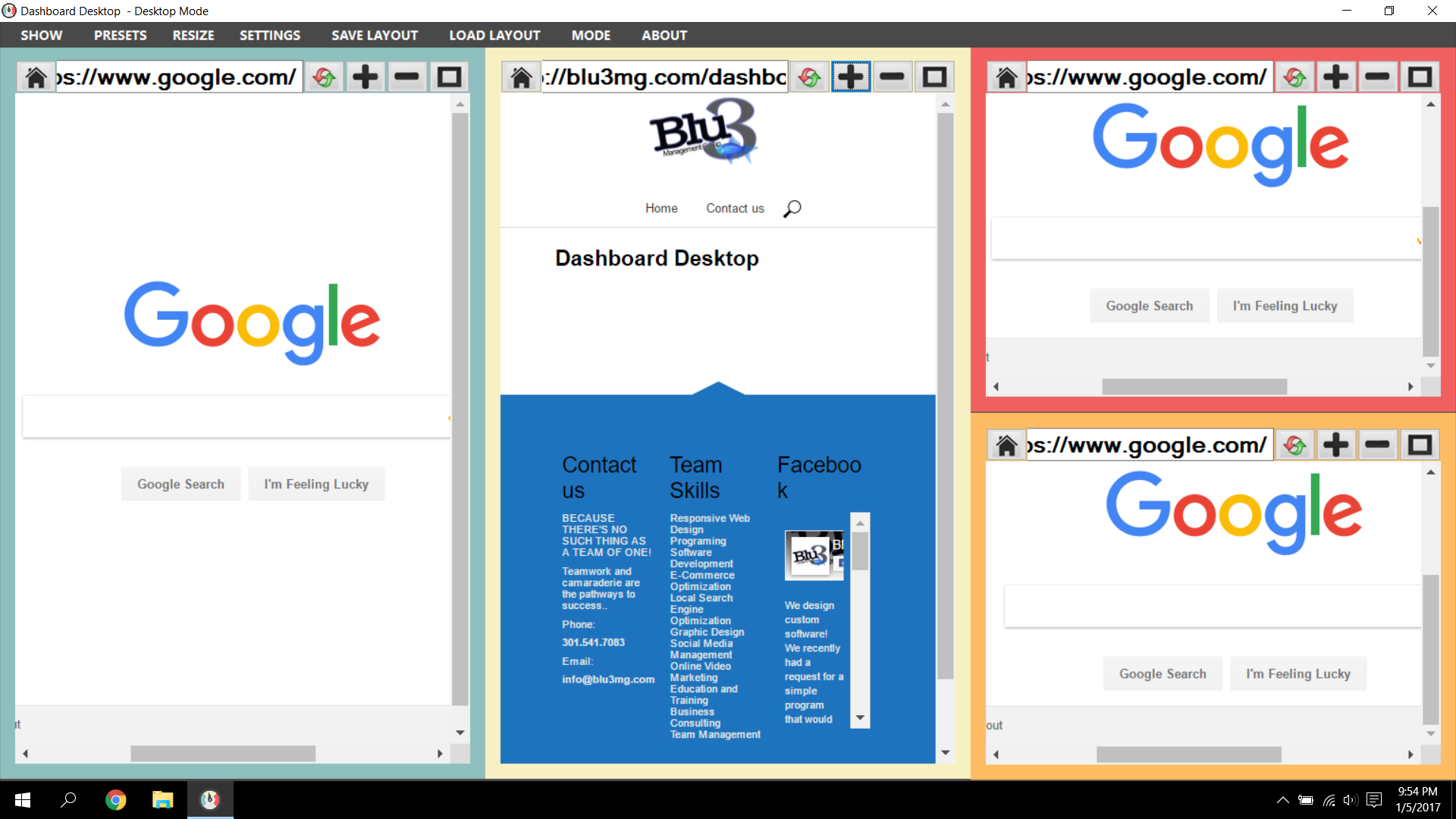 Basic Features
Featuring 5 preset layouts for the panels you can show or hide each one in the Basic Version.
Set your home pages in the home page tab
Save & Load Custom Layouts
Change from Desktop to Tablet Mode for Optimal Use
Pro Features
Richly built into the Pro Version you'll have:
A Resizer tool to allow you to fine tune each of your panels for your preferred viewing format.
A notes panel that displays and hides, keeping your thoughts in one place, ready for you when you need them.
A password Manager that allows you to keep all of your passwords in one master list.
A Calculator Launch bringing Calculator up for use.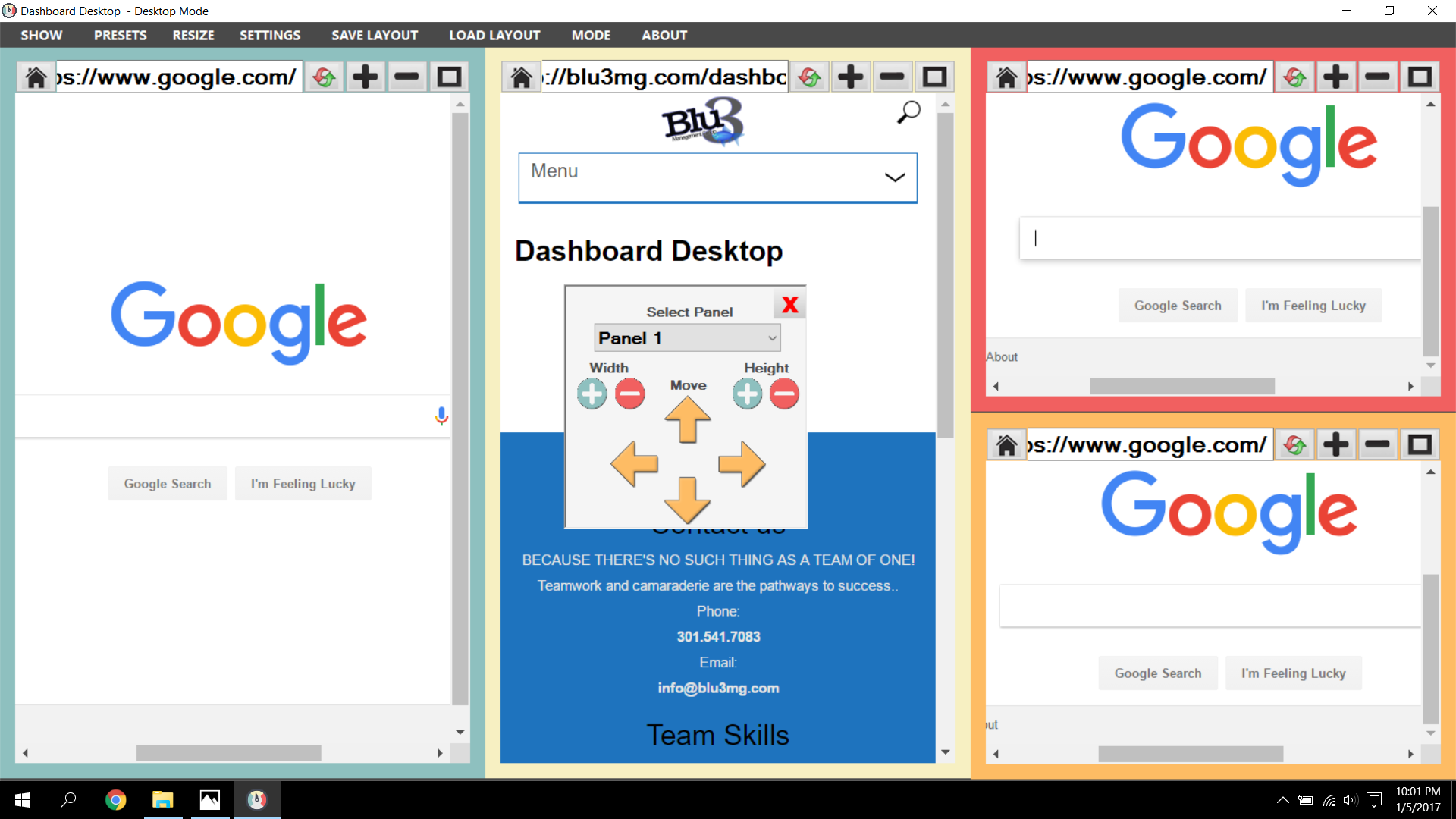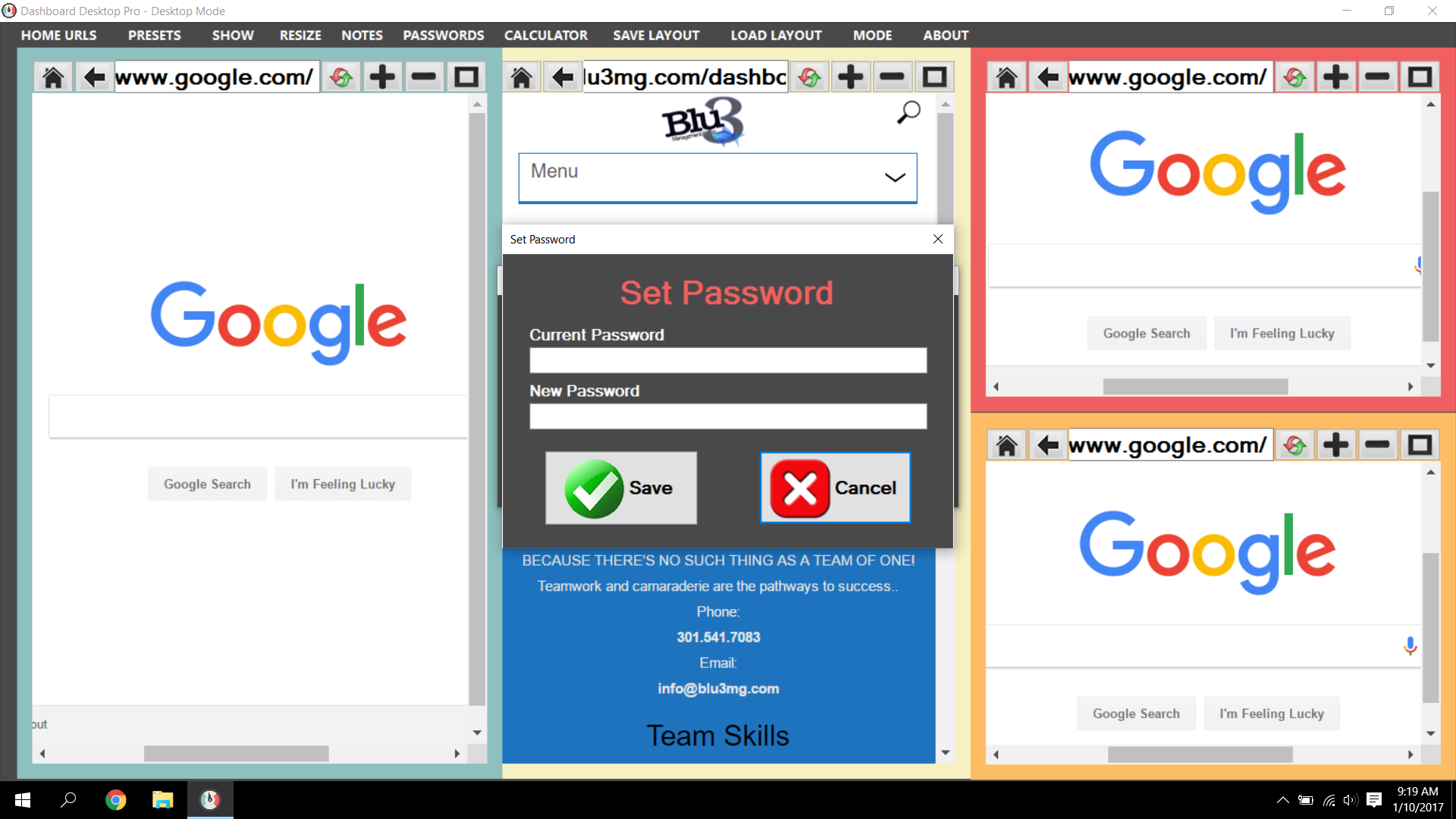 For more information on how to use Dashboard Desktop
Complete features and tips on how to use Dashboard Desktop